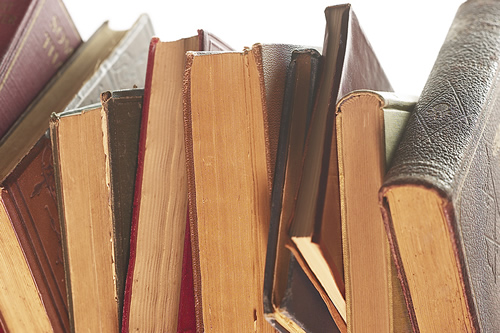 Advanced Academics/Advanced Placement/
International Baccalaureate Programs
---
612 E. Bethany Drive, Allen, TX 75002
---
Contact:
AISD will host a Middle School Advanced Academics Planning and Beyond meeting at each campus for rising 7th and 8th grade students 2017-2018. Please check your middle school campus meeting listed below. If you are unable to attend your campus meeting, you are welcome to attend another session as all meetings will provide the same presentation. The presentation will be loaded onto this web site upon the completion of the meetings.
Curtis, January 19 @ 6:00 PM in cafeteria
Ford, January 25 @ 6:00 PM in cafeteria
Ereckson, February 1 @ 6:00 PM in cafeteria
Duke TIP will provide scores to students/parents who participate in testing.
New students to the district should email the Advanced Academics office for Middle School
Math PreAP and Math 6 PreAP placement consideration.
Open enrollment: "self-select" for English Pre AP/IB 7/8, Social Studies Pre AP/IB 7/8, and
Science Pre AP/IB 7/8
2017-2018 Advanced Academics Selection Criteria (Advanced Math only)
All current 6th grade students will be evaluated for Math 7 PreAP/IB.
Qualifying students will review
notification reflected on student's Course Selection available in May through Skyward
(parent portal).
Qualifications based upon the following:
4
th
Math STAAR Advanced Level III, 5th Math STAAR Advanced Level III, 6
th
first semester math
grade typically a 90 or higher. Students must meet two of three district criteria for placement.
Any student who did not meet criteria for advanced math initially will be re-evaluated using 6th final math grade and 6th Math STAAR Advanced Level III score. Placement notification will be reflected on student's schedule in August. There are NO appeals.
8th Incoming Students 2017-2018
All current Math 7 PreAP/IB students who successfully complete the course will be eligible
for Algebra I PreAP/IB.
Please consult campus teacher, counselor and or administrator for additional support. For review and placement consideration, new students must contact

advancedacademics@allenisd.org.
---
Students must have an 85 semester average in
both
English 7
and Math 7 for placement.
Students who did not qualify based upon first semester averages may
request
a re-evaluation to campus counselor's office with final average by the close of school year
.
---
Incoming 7th students who did NOT initially qualify for Math 7 PreAP will be reviewed for
re-evaluation at the close of school.
Placement will be noted on student's schedule available in August during
back to school week.
Incoming 8th students who requested a re-evaluation for Foreign Language will be reviewed for
re-evaluation after the close of school. Placement will be noted on student's schedule available in August during
back to school week.
---
· Advanced Academics courses are more rigorous than regular classes. Students will encounter more challenging schoolwork.
· Students are encouraged to be self-motivated learners in order to be successful in Advanced Academic courses.
· A strong student/teacher working relationship paves the way for success in an Advanced Academics course.
· Strong creative and critical thinking skills will aid in Advanced Academic course success.
· Advanced Academic courses may require independent research.
· Time management is imperative in order to be prepared for course assignments.
· Self-initiated tutoring is strongly recommended.
· The goal of Pre-AP courses is to ready students for AP and IB (International Baccalaureate) course work as well
as sitting for AP and IB exams in high school.
________________________________________________________________________________________________

Elementary School Advanced Academics
The advanced math sequence begins in 6
th
grade. The name of the course was changed to Math 6 PreAP to reflect
alignment with secondary coursework and the High School advanced program. This program is designed to accelerate students in mathematics and provide coursework that will prepare students to take Calculus as a senior. This creates a
more developmentally appropriate curriculum that fosters more depth and complexity and better aligns with secondary
PreAP and AP strands.
All 5
th
grade students will be evaluated for entry into Math 6 PreAP by reviewing a student's
first semester math 5th grade typically a 95 or higher, 5th Math STAAR Advanced Level III, and 4th Math STAAR Advanced Level III.
Students must meet two of three criteria for placement.
Notification will take place prior to the start of school for those students who
qualify for entry into this course.
If a student does not qualify
for PreAP math at this time, he/she will be re-evaluated in
the spring of 6
th
grade for
Math 7 PreAP. There are no appeals.
____________________________________________________________________________________________________________
Middle School Advanced Academics
Allen ISD offers PreAP courses in Math, English, Science, and Social Studies at the middle school level. All courses except Math are open enrollment,
self-select.
The open enrollment courses follow the same Texas Essential Knowledge and
Skills to a greater depth and complexity.
Math 7 PreAP/IB and Algebra I PreAP/IB qualifications are stated above.

LOTE (Language other than English) for 8th grade students stated above.
Math 7 PreAP/IB, Algebra I PreAP/IB, and Foreign Language are considered high school credit courses.
____________________________________________________________________________________________________________________________

Duke Tip
Duke TIP's 7th Grade Talent Search is the largest program of its kind in the nation. Since its inception in 1980, over 2 million students have participated in a Duke TIP Talent Search. The 7th Grade Talent Search identifies academically talented seventh graders based on standardized test scores achieved while attending elementary or middle school. Candidates are invited to take the ACT or the SAT college entrance exam as seventh graders, which allows them greater insight into their academic abilities. Participants gain valuable benefits and have access to unique resources for gifted students.
Eligible students will receive information from their home campus in early fall.
Allen ISD will host a Duke Tip Parent Informational Meetings fall of 2017.
Duke TIP 7th Grade Talent Search Meeting for targeted students TBD
Duke TIP 6th Grade Talent Search Meeting for targeted students
TBD
Parents and Students may register for Duke Tip Workshop TBD for invited students only. More information contact advancedacademics@allenisd.org
Duke Tip 7th Grade Talent Search
Duke TIP 6th Grade Talent Search
---
PSAT
As part of the
College Board College and Career Pathway,
AISD administers PSAT each fall to all ninth, tenth, and eleventh grade students. All current ninth, tenth, and eleventh grade students will participate in PSAT. Test date October 2017.
The Preliminary SAT/National Merit Scholarship Qualifying Test (PSAT/NMSQT), cosponsored by the College Board and the National Merit Scholarship Corporation, is an important first step towards college. Test results and their accompanying analysis are valuable tools that can help prepare students for the SAT® and education opportunities beyond high school.
Each year, more than 3.5 million high school juniors, sophomores, and younger students take the PSAT/NMSQT to:
---
ACT Test
SAT Inside the Test
Allen High School offers approximately over 28 Advanced Placement (AP) courses. The Advanced Placement Program is directed by the College Board to allow students to take college-level course work while still in high school. The College
Board develops the scope and sequence of AP courses and provides training for teachers. The examination for each course
is a national standard that is used by colleges to grant college credits to those students that make a high enough score.
Most colleges and universities consider students that take AP courses to be better prepared for the rigor of college courses. Over 65% of AISD secondary students participate in one or more advanced course.


Courses designated as "AP" are college-level courses. Students should expect course subject matter and workload at a

college level. Students enrolled in an AP course are expected to take the College Board exam at the end of the year.
Allen High School is an authorized school for the International Baccalaureate Diploma Program, a rigorous pre-university course of study for the academically talented and highly motivated student.

The curriculum is designed to provide a broad liberal arts experience for the college bound student. Each student will become proficient in language, mathematical studies, and the experimental sciences. Students also participate in an in-depth exploration of the study of human behavior and the process of educational inquiry. In addition to testing in the 6 subject areas, IB diploma candidates must complete the Theory of Knowledge course, Creativity, Action, Service (CAS) component, and an Extended Essay. Students desiring to enter the program must complete an application process prior to acceptance in the program. Students pursuing an International Baccalaureate Diploma must also meet all state graduation requirements.

Philosophy
The International Baccalaureate Diploma program is a rigorous pre-university course of study for the academically talented and highly motivated secondary student. Designed and administered by the home office in Cardiff, Wales, the program encompasses internationally based standards of achievement. The curriculum is designed to provide a broad liberal arts experience for the college bound student. Each student will become proficient in language and mathematical studies and participate in an in-depth exploration of the study of human behavior and the process of educational inquiry. The program is designed to provide the student with a well-rounded, high academic course of study emphasizing the development of the "whole person." Successful completion of the course work and examinations at the junior/senior level may earn students credit or advanced placement at colleges and universities around the world.

Students desiring to enter the program must complete an interview process prior to acceptance in the program. Students admitted to the program will be encouraged to tailor their course of study based upon their individual interests and unique needs. They may opt to pursue the full IB diploma or to specialize in content fields and receive IB certification in those areas. Both Pre-IB and IB courses earn additional grade points.

Program Description
Full diploma candidates are required to complete course work and test in 6 of the IB hexagon subject areas. At least three, and no more than four areas of study must be done at the Higher Level. The remaining courses are Standard Level. Full diploma candidates must also complete the additional components listed below.

Subject Levels
> Standard Level (after 1 year of study)
> Higher Level (after 2 years of study)

Additional Components
> Extended Essay (completed over summer after junior year)
> CAS (Creativity, Action, Service – 150 hours over a two-year period)
> TOK (Theory of Knowledge course)